Twelve Trees #2
1979, wire rope, 10 feet x 140 feet x 5 feet
On Dangerous Ground
1981, wire rope, 21 units, each approximately 4 x 3 x 3 feet filled the room at Los Angeles County Museum of Art
Pink Trash
1982, various pieces of trash, painted pink, performance and installation at three New York City Parks, sponsored by Art Across the Park, approximately 50 x 50 feet at each location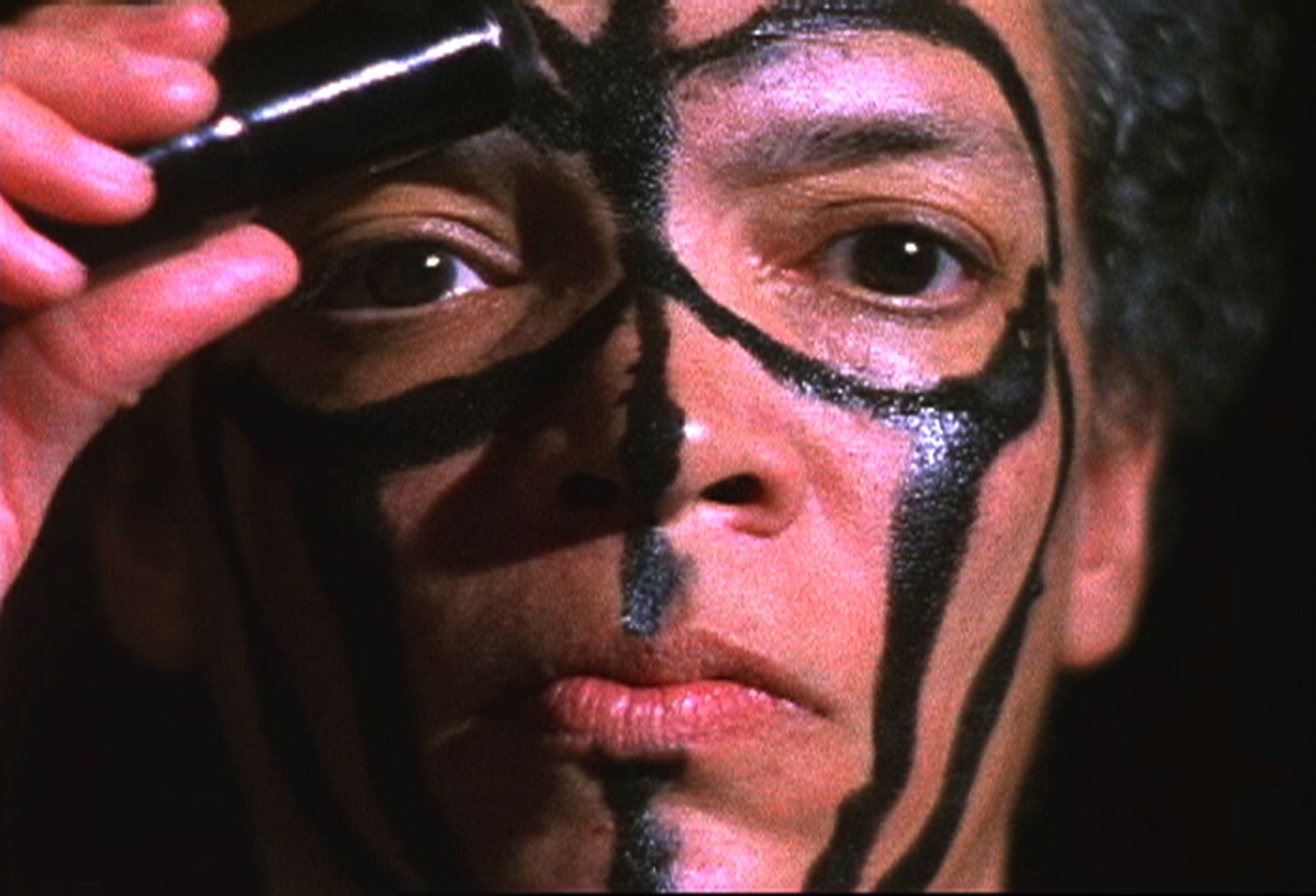 Daily Mask
1997, 16mm film, 3:30 minutes
The Dream
2001, rosebud leaves hung as a canopy. In this installation view, 3 x 3 x 6 feet
Love, 2008, pink shopping bags filled with human breath, 32 feet high. Wrenching News (on floor in front of Love), 2008, New York Times newspapers, twisted and positioned, dimensions variable.
Women's Work
2006, ongoing. Performance with New York Times newspapers, twisted, knotted, and balled up. Usually with 5 participants, but has been as much as an entire audience of 40 people. Time varies from 5 minutes to 30 minutes depending on participants.
Boxes
2013, installation with consumer product boxes, dimensions variable. As installed at Mechanical Hall Gallery, University of Delaware.